Stage 2 is now released! - posted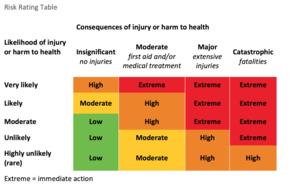 We have now released the second Stage of the Health and Safety Representative online Training. It covers the following Unit Standards:
Unit Standard 16702 - Apply hazard identification and risk assessment procedures in the workplace
Unit Standard 18411 - Explain organisational injury management procedures
Stage 2 gives more detail about risk assessment and identifying hazards early to ensure a safe work environment. It also covers how HSRs can assist injured workers with ACC claims and support workers back into the workforce.
Click on the '
Get Started
' button on our website to sign up for Stage 2!